We work all the way from the top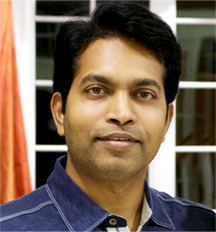 SAMEER PENAKALAPATI
CEO, and Chief of New Business Ventures
Born and raised in India, Sameer ventured into the digital world by earning himself a masters degree in engineering from the renowned Birla Institute of Technology & Sciences. Fast forward 15 years, full of IT Industry experience and entrepreneurial passion- Avani was conceived. His perseverance and passion towards his vision helped convert a small business setup to a fully fledged and thriving multi-million dollar IT firm. Sameer at the forefront of it all has a knack of being a relentless innovator when it comes to offering advanced technological and business solutions to small and medium scale businesses.
VENKAT MANTHA
President, Consulting Group
Venkat Mantha is a senior professional with extensive experience in Business Development and Relationship Management in the U.S., Europe, the Middle East, and India. An alumnus of the illustrious Indian Institute Of Management, Ahmedabad, Mr. Mantha's initiatives have enabled Avani to win and expand several large nationwide contracts. Prior to Avani, he worked in India and the Middle East, both in building businesses from the ground up and in growing new divisions within large corporations. Mr. Mantha is now responsible for leading Avani to meet the strategic goals set for the corporation.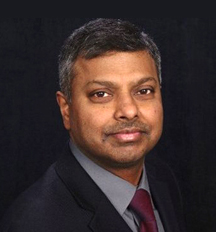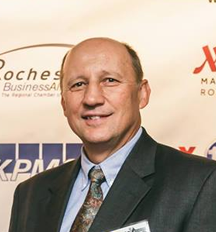 MITCH MELLER
Chief Operating Officer
Prior to joining Avani Technology Solutions Inc., Mitch spent over 25 years working in various Leadership roles across Divisions of Eastman Kodak, in Arizona, Colorado, Illinois, and New York. His responsibilities included broad business assignments in Manufacturing, Field Service, Finance, and Information Systems. Throughout his career, Mitch has led teams with an emphasis on forming strategic partnerships between internal and external business partners, and customers. Mitch has a proven track record in deploying complex global IT solutions, ensuring global operations are reliable, cost effective, and positioned for future growth.
JOHN M. QUINN
Chief Financial Officer
John is an experienced executive skilled in financial management and business process improvement. His approach is quantitative and highly analytical with keen attention to detail. Prior to joining Avani Technology Solutions Inc., John worked as a coach and advisor to small businesses in the Rochester area. Previously he enjoyed a 35 year career at Eastman Kodak holding a number of different leadership positions in finance and logistics.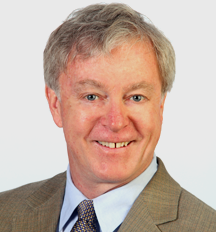 BRUNO DEVAUX
Vice President Government Consulting Services
Bruno has spent his entire career in various Information Technology roles. His US and international assignments included Development and Operational support duties where he developed in-depth knowledge of a number of business processes including Human Resources, Procurement, and Finance. Bruno served as an individual contributor, but spent most of his career developing and leading global teams in successfully developing, deploying and supporting IT initiatives of all scale. He brings a long record of developing trust and cooperation among IT and business groups and leading them in achieving their goals. Bruno has been based in New York, but was a leader of teams based in the US, Brazil, China, Japan and Russia..
RAMI J. FAKHOURY, ESQ.
General Counsel and Vice President
Rami is general counsel and vice president of Avani. He joined Avani in 2007 and is admitted to the Bar in New York, Connecticut, and the United States District Court for the Southern District of New York. He has extensive experience with all aspects of corporate immigration law and provides counsel on major employment-based temporary and permanent visa categories, as well as support for corporate mergers and acquisitions. Prior to joining Avani, Rami served as an Associate for a well-known New York based firm.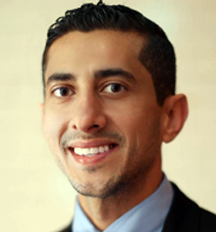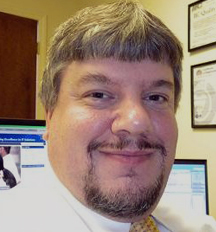 Mark Edmonds
VP, Corporate Communications
Mark Edmonds has been with Indotronix for over 20 years and has served in a variety of executive management roles including corporate communications manager, facility security officer, quality manager, and corporate responsibility manager, as well as project manager for web development projects. Mr. Edmonds began his career with Indotronix as a technical writer and has applied his skills to drive results-oriented communication across the organization. As corporate communications manager, he is responsible for ensuring effective communication between the company and its stakeholders, including employees, management, customers, prospective customers, government/regulatory agencies, and the general public.