In the last 10 years, organizations have seen cybersecurity threat levels increase over 1000% and have suffered productivity and outright monetary losses of more than $100 billion. As the threat level continues to escalate, ISO 27001 has become the de facto standard to help all businesses keep safe. Avani offers you the tools and resources to successfully implement and maintain compliance with the ISO 27001 standard.
ISO 27001:2013 Audit Advisory & Implementation Services
ISO 27001 certification enables businesses to demonstrate that they have established an Information Security Management System (ISMS) that complies with internationally recognized standards. Avani's ISO 27001 compliance teams utilize our established methodology and proprietary product to evaluate our customers' existing security framework and to identify and implement all of the controls necessary to eliminate and/or mitigate vulnerabilities. Our engagement model includes a technical team that works alongside a customer engagement team to ensure customer requirements are understood and satisfied. The technical team implements Avani's Assess>Remediate>Monitor methodology to help our customers to identify, track, and report on compliance actions, with minimal effort. Our methodology integrates well with other ISO standards to facilitate compliance for multiple certifications.
| Assess | | Remediate | | Monitor |
| --- | --- | --- | --- | --- |
Compliance Gap Assessment
Against ISO 27001 Controls
ISMS Framework Development/Enhancement
Implementation Reviews
Scope of ISMS
Policy and Procedure
Documentation
ISMS Internal Audit
Resource Requirements
Risk Mitigation
Pre-audit Assessment
Risk Assessment
Incident Management
Certification Audit Support
Road Map for Implementation and Certification
BCP/DR Plan and Testing
Ongoing Support for Maintenance of the ISO 27001 Standards
Assess
Avani's proprietary product brings all ISMS stakeholders, including organizations, consulting and advisory agencies, and auditors to a single unified platform to perform all required assessment, remediation, and monitoring tasks
Easily assess, document, and track security controls collaboratively to support ISO 27001 certification and maintenance
Executive dashboards enable stakeholders to track compliance status against the ISO 27001 standard requirements as well as progress with respect to internal and external compliance milestones via reminders
Supports continuous improvement by providing recommendations to address any compliance gaps or deviations from the ISO 27001 standard
Manage workflows and checklists to close compliance gaps
Supports data collection and document management to demonstrate compliance for audit purposes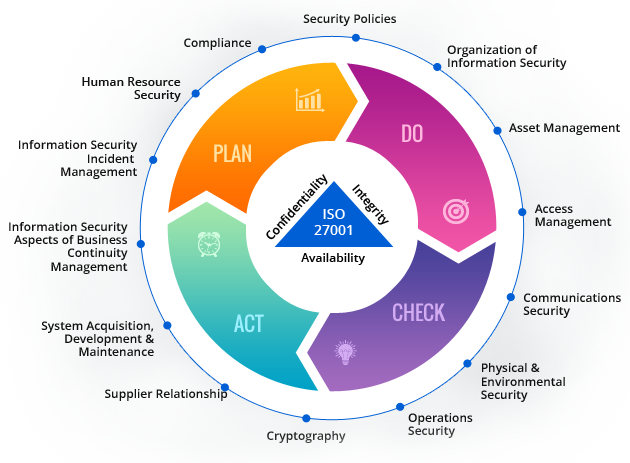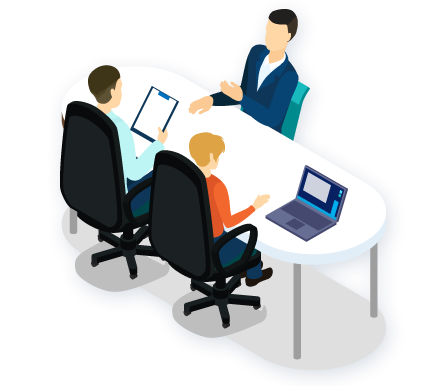 Remediate
In this phase we provide recommendations to close the gaps identified in ISMS framework and provide guidance for improving the ISMS.
Monitor
We provide support in maintaining your ISMS via regular reviews and internal audits. We also support you during annual external surveillance audits and recertification audits.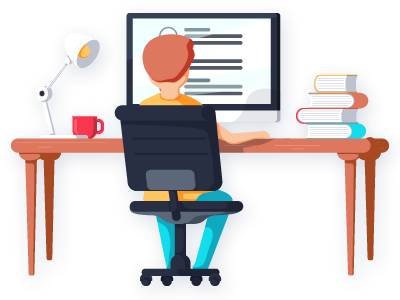 Business Benefits
Business Issue
How ISO/IEC 27001 helps
Benefit to your organization

Reputation

Helps you identify risks to your information and put in place measures to manage or reduce them
Helps you put in place procedures to enable prompt detection of information security breaches
Requires you to continually improve your Information Security Management System (ISMS)

Improved reputation and stakeholder confidence
Better visibility of risk amongst interested parties
Builds trust and credibility in the market to help you win more business

Engagement

Requires you to identify all internal and external stakeholders relevant to your ISMS
Requires you to communicate the ISMS policy to your workforce and ensure that they understand how they contribute to it
Top management needs to define ISMS roles and ensure individuals are competent

Improved information security awareness amongst all relevant parties
Reduces likelihood of staff-related information security breaches
Shows commitment to information security at all levels of the business

Compliance

Gives you a framework which helps you to manage your legal and regulatory requirements
Makes you review and communicate your regulatory requirements to other interested parties

Reduces the likelihood of fines or prosecution
Helps you comply with relevant legislation and helps make sure you keep up-to-date

Risk Management

Makes you assess risks to information security so you can identify potential weaknesses and respond
Requires you to put in place controls that are proportionate to the risks
Requires you to continually evaluate risks to your information security and make sure the controls you put in place are appropriate

Helps you protect your information so you can continue business as usual and minimize disruptions
Provides cost savings by minimizing incidents
Ensures information is protected, available, and can be accessed
Certified ISO 27001:2013 | ISO 9001:2015 Company